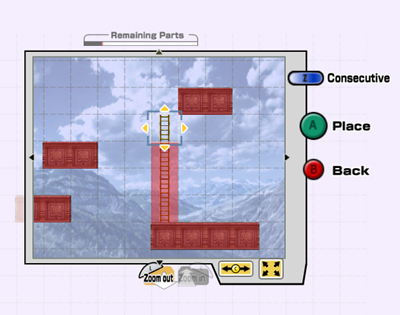 It's true! It will be possible to create your own stages to battle in Smash Bros. Brawl
Place Objects and Platforms on the map however you like
Choose the Music that will play in your dojo
Save your Dojos to SD cards (unlimited space!)
Submit Stages to Nintendo via WiFI internet connection!
Recieve a New Stage Every Day from Nintendo!
The daily stage Disappears After the Day making it a once in a lifetime affair!
See more screenshots over at the Super Smash Bros. DOJO!!