New Super Mario Bros Wii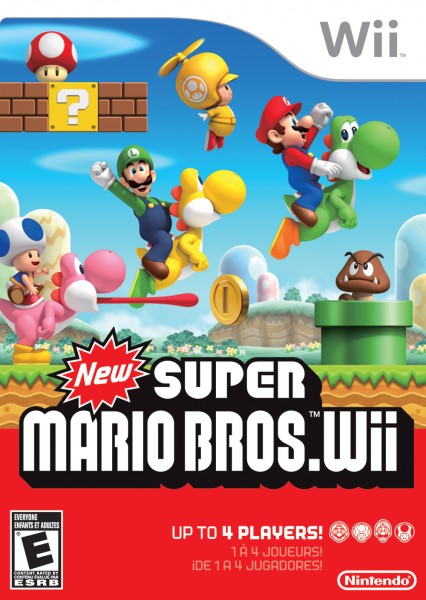 Nintendo has now created a beloved favorite. Super Mario Brothers but for the WII! Now our all time favorite Mario game is bigger, better, and badder! The game has an abundance of new features including cooperative and competitive play, and new items. Players can play single or invite friends at any point of the game to help them or hinder them! Group up and fight together or fight against each other for the prize! Featuring four main players: Mario, Luigi, and two toads to choose from. All other characters will make appearances throughout the game and players can choose to ride several different Yoshi characters while using their classic abilities: swallowing enemies, items, and even balls of fire. 😀 SWEET! Some situations call for motion control of the Wii remote such as tilting a seesaw to help or hinder friends up a platform. Mario has a new capability by turning into a penguin and becoming Penguin Mario!! I'm not quite sure what use a penguin is but I'm sure there is some reason…..anyways! Moving on to NEW ITEMS! A special new item, the propeller suit, enables players to shoot high into the sky just by a slight shake of the Wii remote. At the end of each stage is a coin battle multi-player mode where players are ranked by the number of coins they collected during the battle. So what are you waiting for!?? Pre-Order your version of the new and improved Super Mario Bros!
Available November 15, 2009 pre-order at amazon and get super free shipping savings for more family friendly fun!