Nintendo Wii Food Delivery Channel
Now this channel sure would come in handy. It's a pizza delivery channel! Not only do you get to order your favorite food but the channel plays different music depending on your choice. It also has a random food mode which sounds kinda risky if you ask me.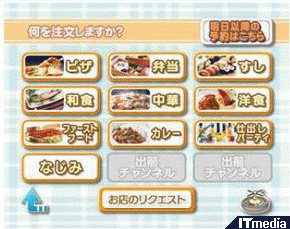 A few more screenshots of the food delivery channel are available here.