Nintendo Wii GameCube Controller?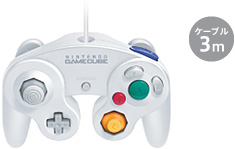 Nintendo of Japan is releasing a new GameCube controller decked out in Nintendo Wii white. It is due out this month.
Seems more of a cosmetic touch more than anything else. According to the picture, the controller is not wireless or anything to that tune. I sure wouldn't mind having a few of these in Wii White to match though!