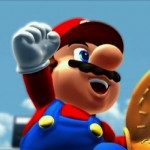 In preparation for the Aug. 25 release of Mario Super Sluggers for the Wii console, Nintendo will be giving fans and players an interactive boost at the 2008 Cal Ripken World Series, the season's most anticipated baseball tournament for 11- and 12-year-olds. Featuring a roster of champion youth-league teams from across the United States and around the globe, the event will take place Aug. 8-16 at the prestigious Ripken Academy in Aberdeen, Md., where young players will compete on professional-quality diamonds in front of thousands of enthusiastic baseball fans.
Throughout this exciting series, players and fans are invited to experience Mario Super Sluggers, Nintendo's new Mario-themed baseball game designed exclusively for the Wii console. Interactive kiosks will be placed in the park's batting cages, where attendees can try out the game's imaginative baseball action and unique motion-sensing controls, swinging the wireless Wii Remote controller like an actual bat. Anyone who samples the game will be entered into a drawing to win a free copy of Mario Super Sluggers.
What's more, to heighten the excitement on the field, any Cal Ripken World Series player who hits the Nintendo banner on the outfield wall will win a copy of Mario Super Sluggers. During the series' semi-final game on Aug. 15, one lucky fan will receive a complimentary Wii console and a copy of the Mario Super Sluggers game. Nintendo will also award a copy of the game to each member of the team that captures the Cal Ripken World Series championship.